Microsoft has publicly demo'd their highly anticipated Lync Mobile 2013 client that does voice and video over IP. Below is an overview of what we heard about the new mobile clients.
Here is my 5minutes with Nokia 920 with the Lync 2013 Mobile client:
What Mobiles O/S's Will Get Love?
What Features Will Each Client Have?
General Features
Below
Who Will Get Call Via Work?
Exactly Who You would have expected.
What Video Codecs Supported on Lync 2013 Mobile?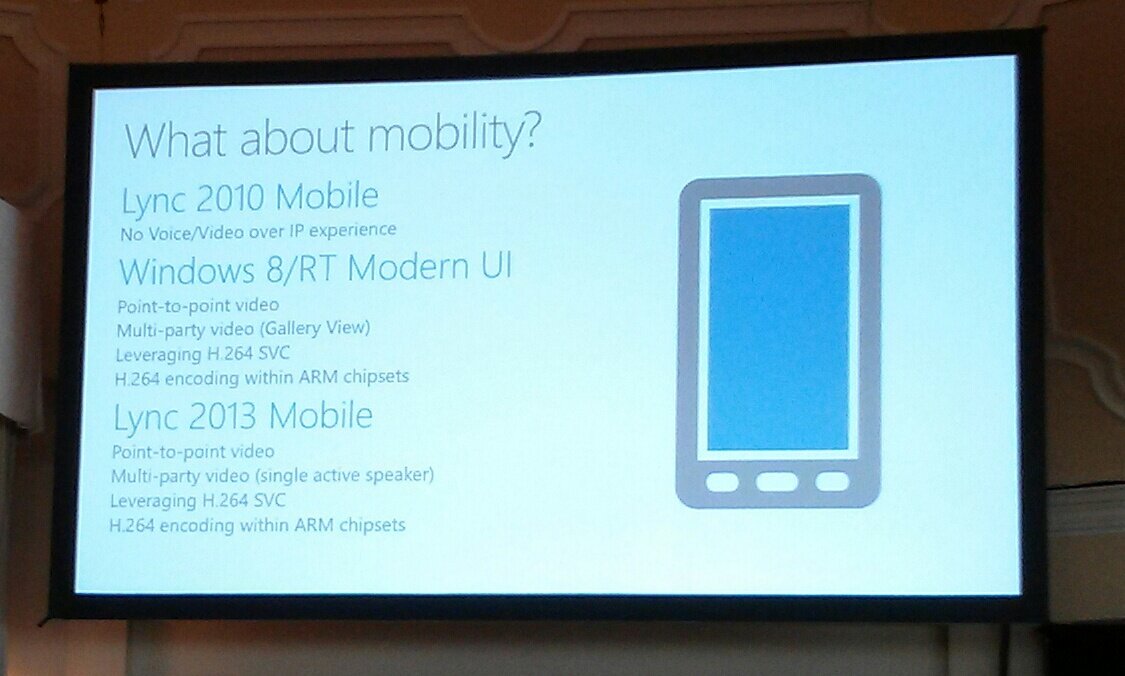 Some ScreenShots of Lync 2013 Mobile:
What video will look like on iPhone: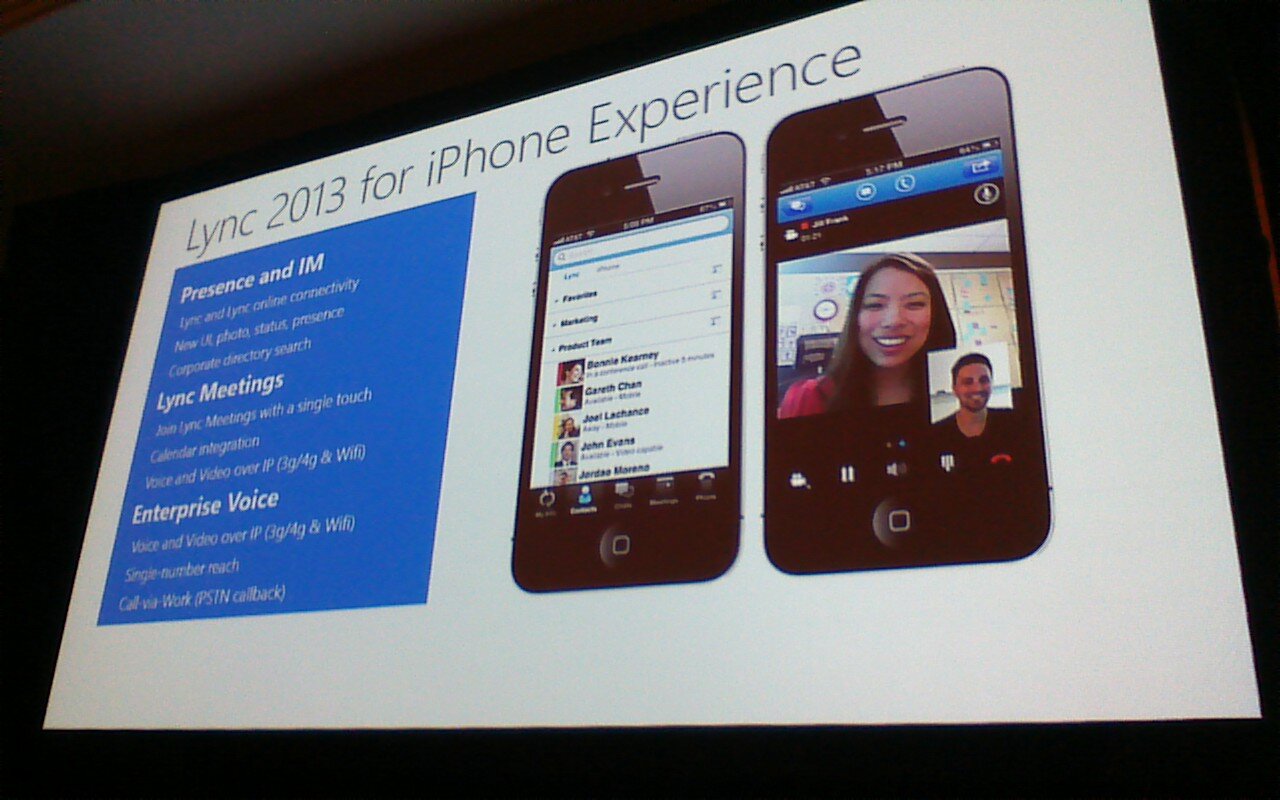 SnapView of Windows Store App During a Meeting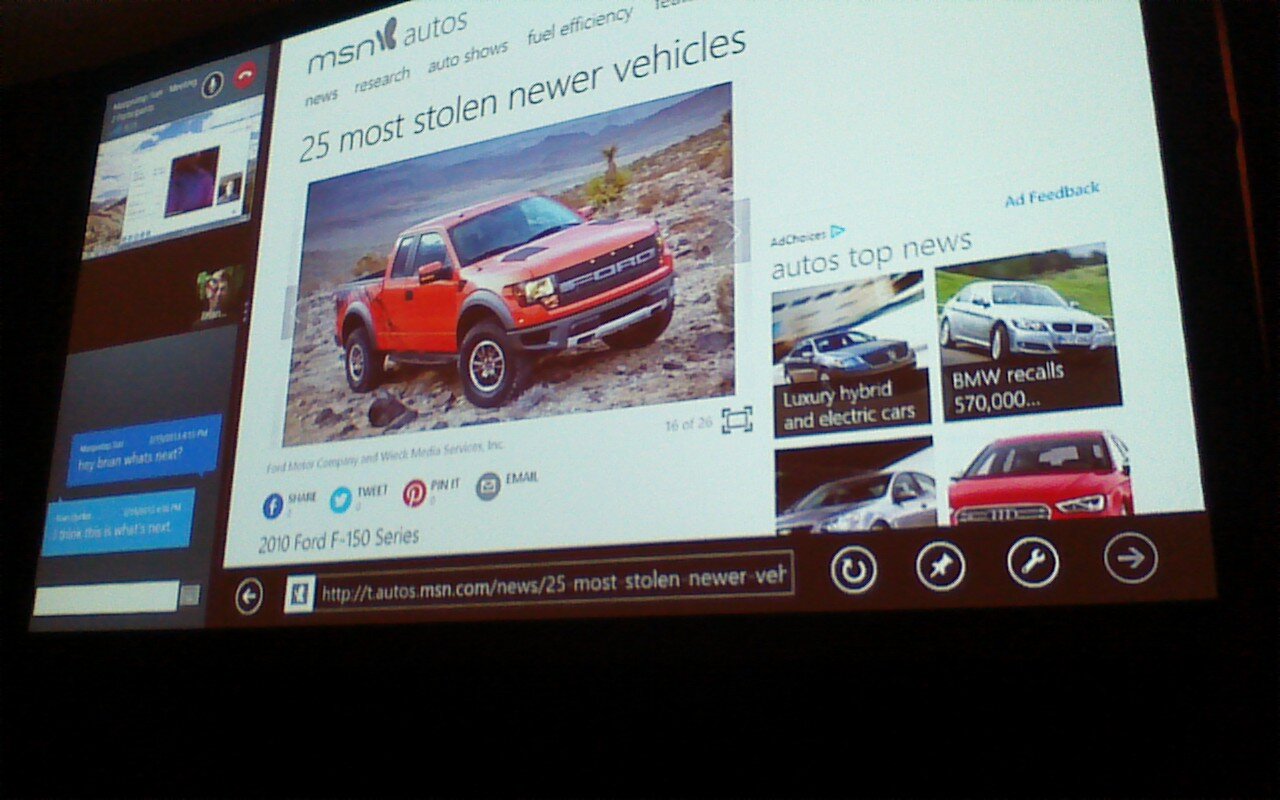 Visual Voicemail will be on all platforms. this is a poor, but the only screenshot I have: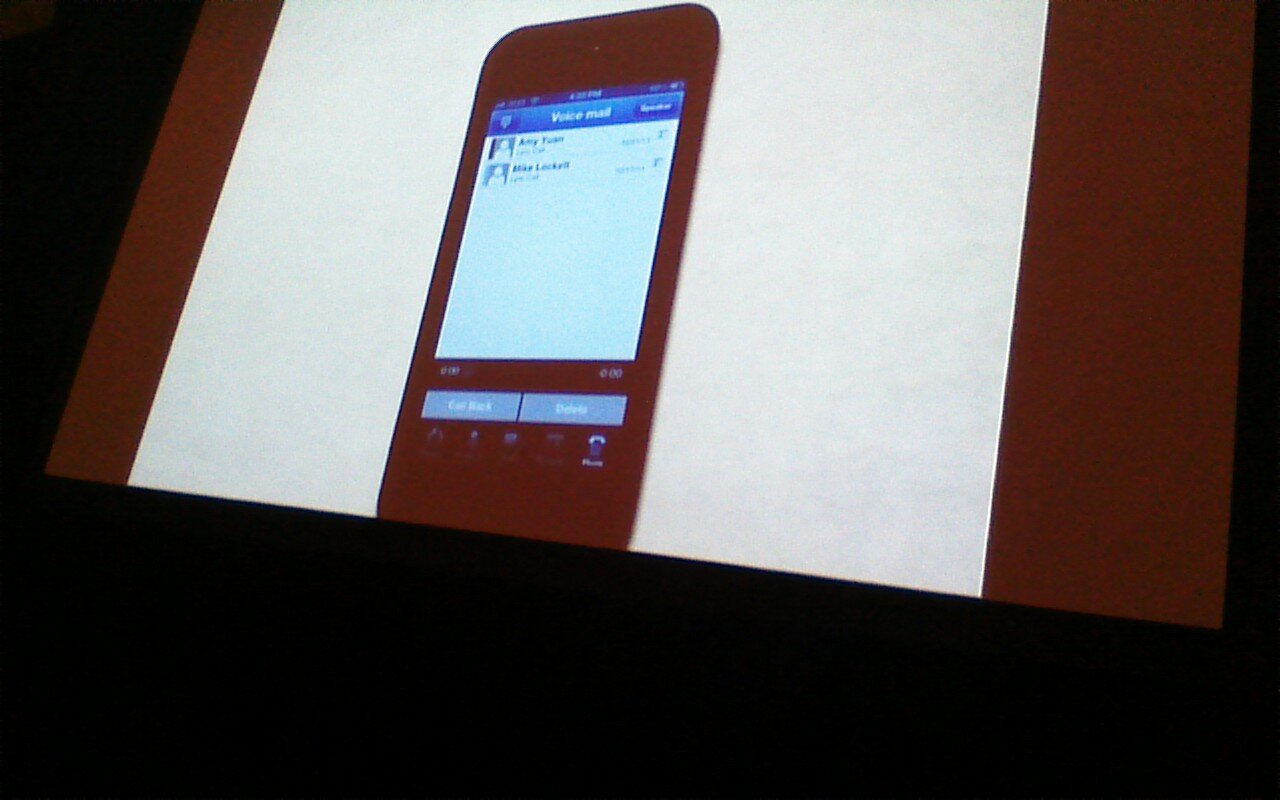 Some Things you might NOT have expected:
the iPhone version will NOT use Push Notifications but the same method as Android due to Apple Push not being reliable enough
Ability to control if WIFI Required for VoIP
Visual Voicemail and CallBack Method of Voicemail retrieval
What Will Be Included? and Not Included (from Q&A After a session at #Lyncconf13)
Visual Voice on all platforms (included)
Conversation History (not included)
Collab for mobile phone platforms is not included but "on the roadmap"
Adding Contacts is not included but "on the roadmap"
Call via Work Will Be Supported Along with VoIP (included)
Call Transfer is not included but "on the roadmap"
Will NOT include handover between different networks (WIFI to 4G for example) (Source: click here)
When Will the Client Arrive?
The simple story:
WindowsPhone and iPhone Q1 2013
Android Q2 @2013
But see more below